Well. That's the front wheel bearing in and I am in the middle of doing the brake pipes after buying an excellent little tool called the Flaremaster 2 (Sykes Pickavant). I'm off to finish the pipes just now so not got time to update the thread with all the pics but there is one thing I'm worrying about.....
The bearings have a magnetic sensor in them for the ABS. It's not clear from looking at them which side has this so I copied the way the old bearing went in and the convention for bearings - ie writing facing you when it is in situ.
I had a look at the Haynes manual later
and it advises
"Caution: The bearing must be fitted with the ABS wheel speed sensor ring, coloured black, towards the wheel speed sensor end of the knuckle...."
My Moog bearing didn't have any obvious black ring on it but the rubber seal at the writing end is black and this is the part I fitted facing out. ie not in at the wheel sensor. The part I fitted at the wheel sensor side has a metal plate , instead of a seal, and no writing. It's going to be a major pain to remove and destroy the bearing if it's in the wrong way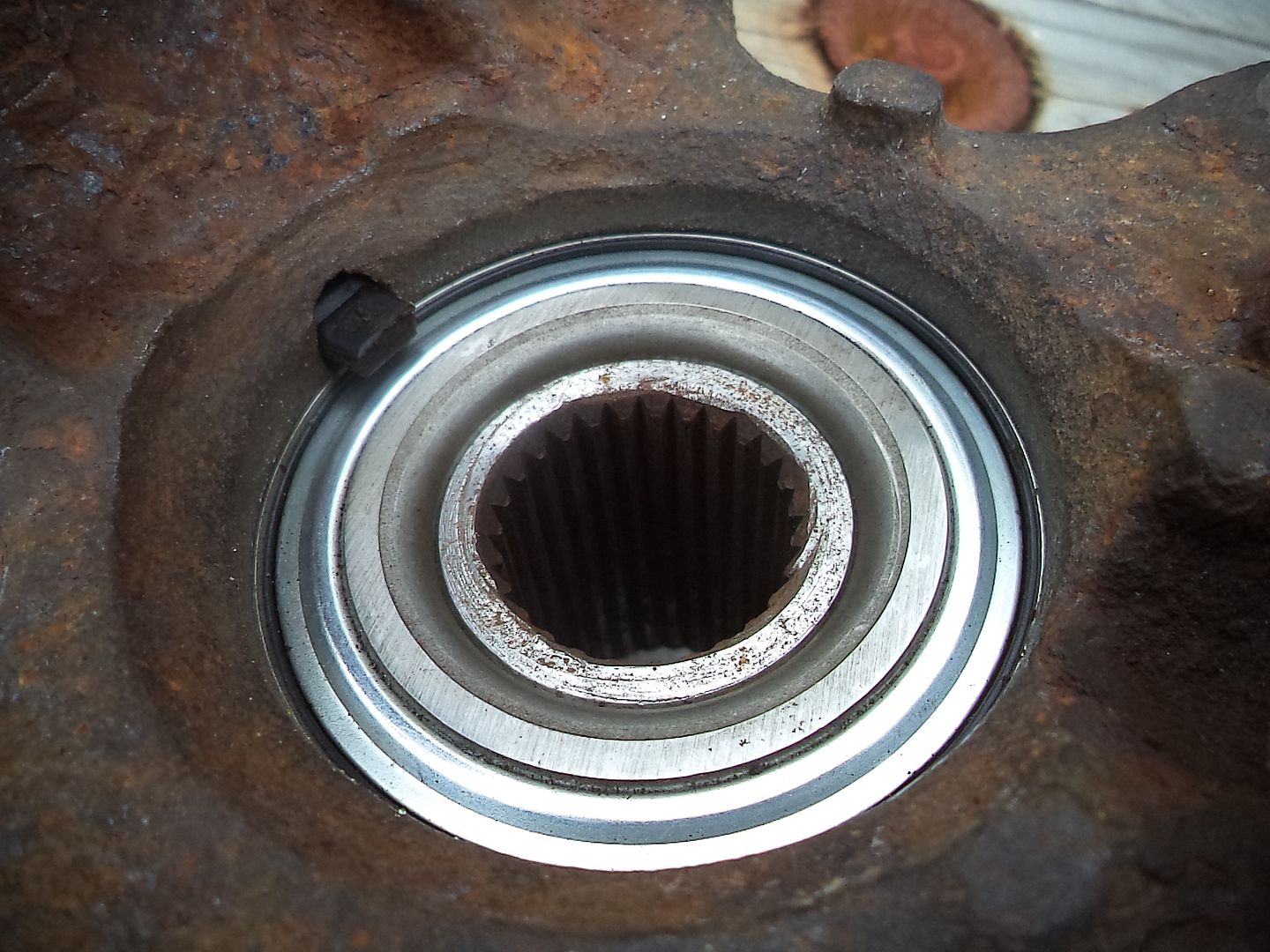 have I put bearing in wrong way round? no black ring per Haynes manual
should this end have went towards sensor?
making up new pipes with the Flaremaster 2