TalkFord Gold Members Don't See Adverts! Subscribe Today To Hide This Advert!
Camera On Denso Touchscreen
Started by
L11XXY
,
Dec 29 2012 11:14 PM
Posted 14 February 2016 - 04:49 PM
Is there any updates on this? I would love to add a reverse camera and USB features to my Denso.
Mondeo ST TDCI (55 Euro 4) 5 Spoke Alloys
DOB: 10th October 2005


---
Posted 09 May 2016 - 08:36 AM
Yep, i've managed to look inside the denso head unit, and i need to correct my post, because that pinout what am i posted is for a different lcd screen which doesn't got that pcb with CN1 connector on the panel itself :S but under the cd player there is (as i remember) the nav unit, the lcd's lvds cable goes there and that pcb got a CN1 connector, maybe that's what should we investigate.
Any experts in electronics here?
But i figured out, here is a solution 2.
From china we can order a correct sized replacement LCD screen plus a correct driver board for it which got RTD2660 video ic on it, it's got HDMI, VGA and 2 composite AV signal input. Bonus is that AV2 for reversing camera with automatic switch on it. The analog RGBS signal can feed into the VGA port, i read that the RTD2660's firmware can be modify to discard the EDID information and show that analog signal with CSync connected to Hsync line and Vsync leave unconnected.
Edited by 10REEE, 09 May 2016 - 09:04 AM.
---
Posted 21 September 2016 - 07:48 PM
Been an exciting read so far...........................any updates to this,would love to have one in mine.
---
Posted 21 September 2016 - 09:15 PM
So many have had a go at this.
The difficulty in getting a reverse cam to work with a Denso is one of the reasons I bought a car that didn't have one.
It was just much quicker to install a reverse cam with an aftermarket head unit. The sound output is better too as are things like modern Bluetooth and USB connections.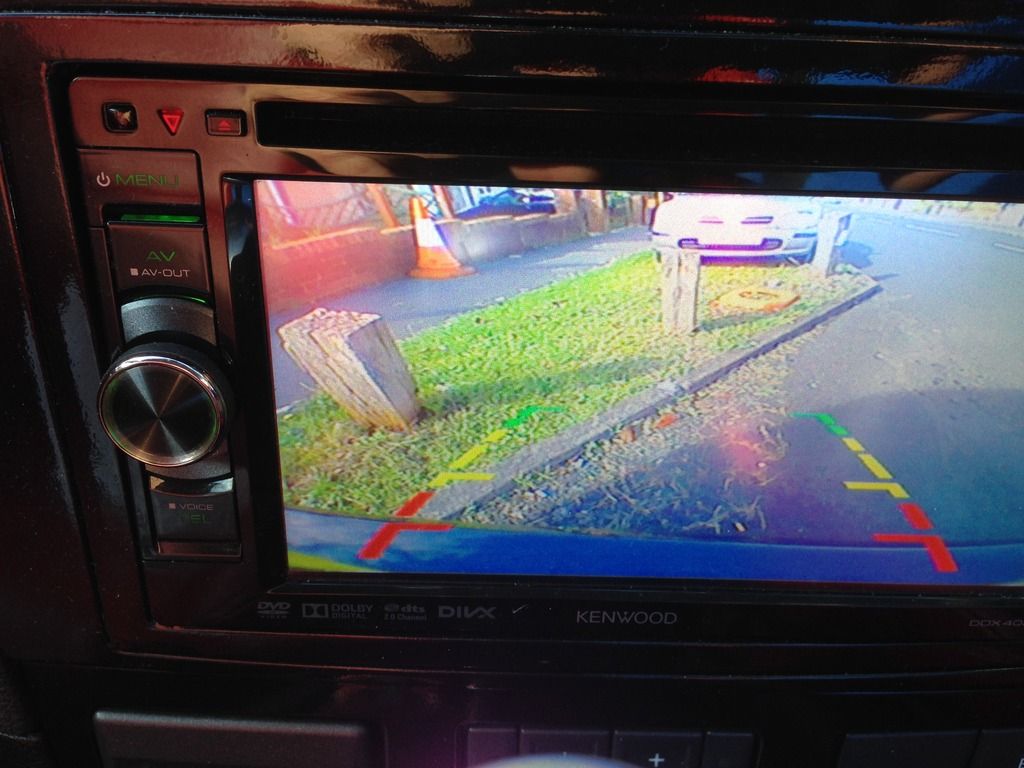 You can put your vehicle info at the bottom of your posts to give details to help others know what you drive
---
Posted 08 February 2017 - 01:41 PM

POPULAR
I managed to get it working quite easily in the end. The hardest bit was figuring out the wires and which ones I needed to swap when the reverse light was engaged.
I ended up ordering this http://car-solutions...o-interface.php to start off with. I then found the correct connector type that plugs into the DVD unit in the boot (Male & Female).
I then built a circuit board that switched R,G,B cables going to the DVD unit with those going to the Unversal Interface when the reverse light was active using a relay unit to switch the cables.
I'll try and dig out some pictures as I don't use the car anymore but I still have the components (apart from the camera itself) somewhere in my shed.
I would say it maybe cost me around £200-£250 in total plus a good few hours working it out.
Mondeo ST TDCI (55 Euro 4) 5 Spoke Alloys
DOB: 10th October 2005


---
Posted 02 March 2017 - 11:55 AM
Have you got a diagram or even better, a loom drawing of what's needed. Ive been wanting to do this for so long. Dont wamt to remove the denso as its factory and looks smart.
Is there any way you would be interested in actually doing it to my car if I came to you?
Thanks for your time.
Edited by RS1800 DOM, 02 March 2017 - 11:59 AM.
---
Posted 08 February 2018 - 05:42 AM
Hello everyone .... there are updates on the subject? I write from Italy because here I do not care about the subject, but to me a lot since I want to keep my c-max still several years .... Thanks to those who will help me ....

---
---
2 user(s) are reading this topic
0 members, 2 guests, 0 anonymous users