evening all
have had the usual problem with the blower direction on my 2.0 ghia x for a while now,(windscreen only) and today decided to get it sorted before winter turns up and me feet get frostbite.
got the radio out with a couple of strategically bent bits of coat hanger wire, and then removed the heater panel as per mr haynes instructions' so far so good.
On checking the vacuum lines to the blower direction switch, i discovered that the rubber T piece was blocked with the green sealant they use at the factory to make an air tight seal at the switch end (i presume thats what its for ).
tried to clear it with a 6" bit of copper wire but it was only pushing the blob further up the pipe.
ended up cutting a very fine slit in the T piece with a scalpel (where the two black vacuum pipes intersect) and hooking the green blob out that way.
you have to flex the "T" open to get at it, but with a bit of care, was ok.
sealed the now cut open "T" with the same scalpel ,held over a flame (used the mrs's lighter ) till it started to glow red. then put it into the cut and closed it over the hot blade to melt both sides together.
then quickly slid the blade out and held the slit closed for a few moments while the rubber cooled. used the hot blade to make a good seal on the surface, and when it had cooled, used some rubber weld glue over the cut just to make sure.
see photo below.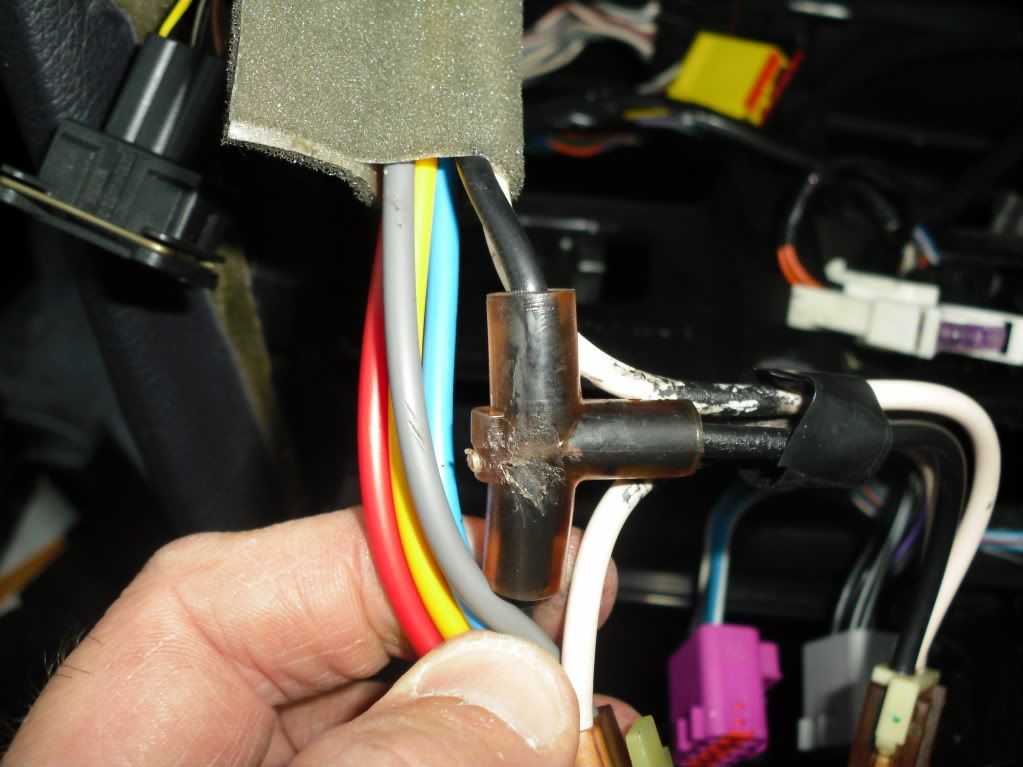 also found that the connector plug at the switch end was bunged up with the same green gunge, it was the white pipe at the one o'clock position in the next photo. completely blocked solid. so i used a needle to scrape it all out.
http://
the blockage went down the pipe by about an inch,so a bit of perseverance is required ! put the switches back on and robert's your fathers' brother, the force ten breeze was going exactly where the direction switch said it should.
thats my story, so before you go lashing out 20 thousand quid at Frauds on a new switch, give it a go.
hope this helps someone.
regards..........Ian